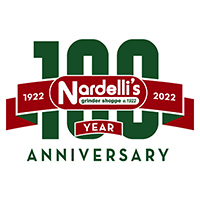 The Southbury Nardelli's, located off Main Street, is best known for its Italian Combo, Pastrami, Steak Grinder, Chicken Cutlets, and even its savory Pulled Pork. The large menu allows a variety of options, including both hot and cold grinders, and a variety of salads to satisfy all types of cravings.
Other than providing delicious grinders to their loyal customers, the Southbury Nardelli's also enjoys getting involved with volunteering in the community. Some of their community involvement includes working with local schools, animal shelter fundraisers, and boy scouts. They have even provided their sandwiches and other offerings for photoshoot and commercial sets in the area.
If you can't stop in at the Southbury Nardelli's today, be sure to check out our delicious offerings online!
We are now open on Sundays!
385 Main Street South
Southbury, CT 06488